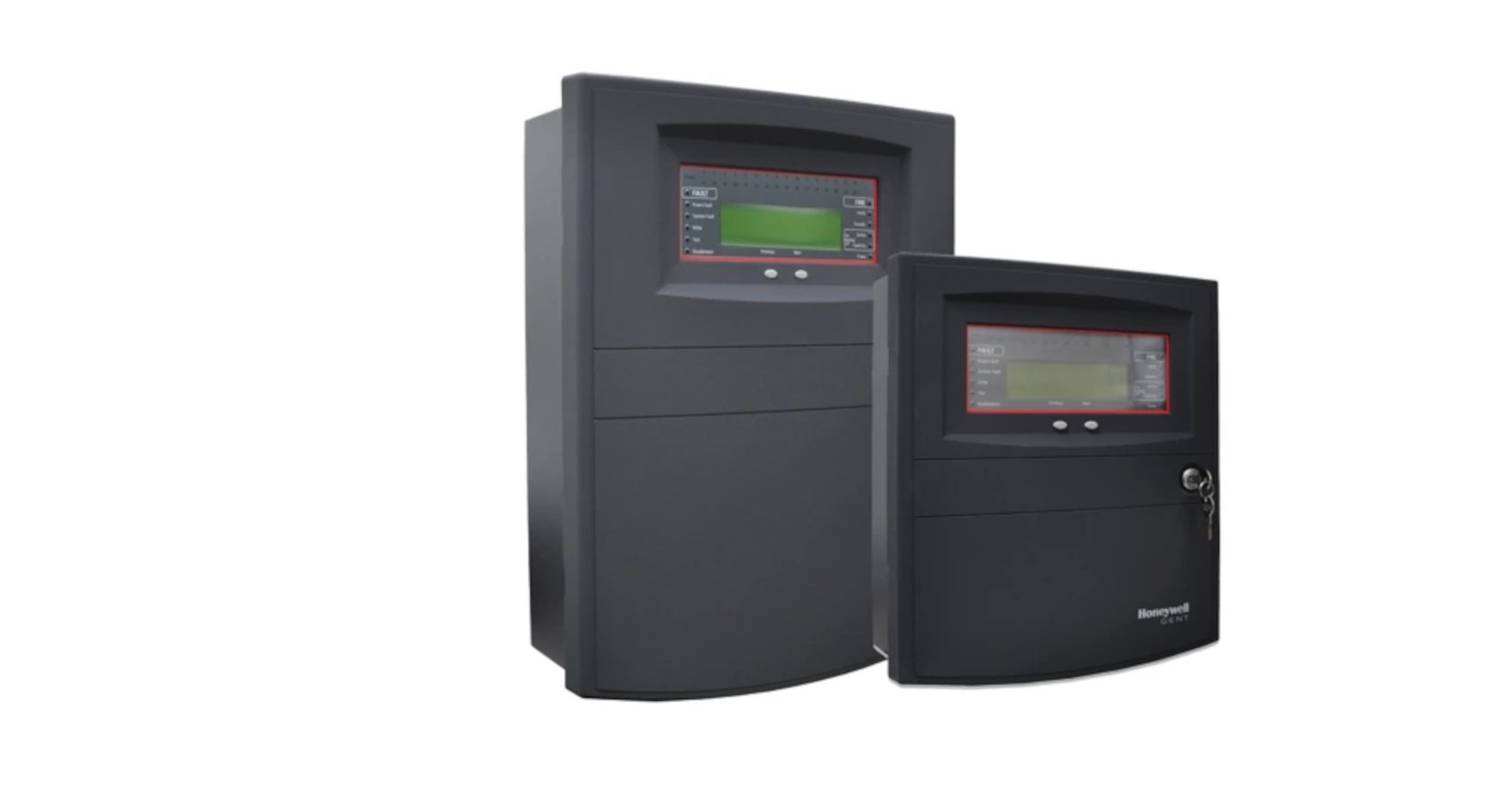 Gent fire alarm system
At fire trade supplies, we stock and distribute many different addressable fire alarm systems, ranging from:
Minerva
Advanced
Ziton
Kentec
Menvier
FireClass and more.
Addressable fire alarm systems:
An addressable fire alarm system operates by working with a loop configuration, which will contain all the fire alarm devices. This includes sounders and beacons/VAD. An advantage we found to customers is a loop powered wired system uses less cable compared to a conventional panel, which can save engineers time when installing.
Each device on an addressable system utilises a system-wide protocol for example Gents Vigilon. A protocol is a language the fire alarm panel uses to talk to each fire alarm device. The panel allocates each of the devices with its own unique number/code. This number is known as the device address. When adding a device to the system, the commission engineer logs the device address and then inputs the device's real-world location into the fire alarm panel.
Gent addressable fire alarm system:
 We are proud to stock the Gent Vigilon analogue addressable fire alarm system panel as this is one of the most comprehensive fire alarm systems which is featured on the market today. The combination of the powerful Gent Vigilon software in the Gent fire alarm panel and the S-Quad intelligent fire alarm loop devices deliver a flexible, easy to use fire alarm system for all types of buildings.
This Gent fire alarm system offers a complete range of fire alarm control panels that can be installed as standalone panels from 1 to 6 loops or as part of multi panel networks.
If you cannot find what you are looking for here or if you have a specific query, then give us a call on +443300563094 or email us on sales@firetradesupplies.com