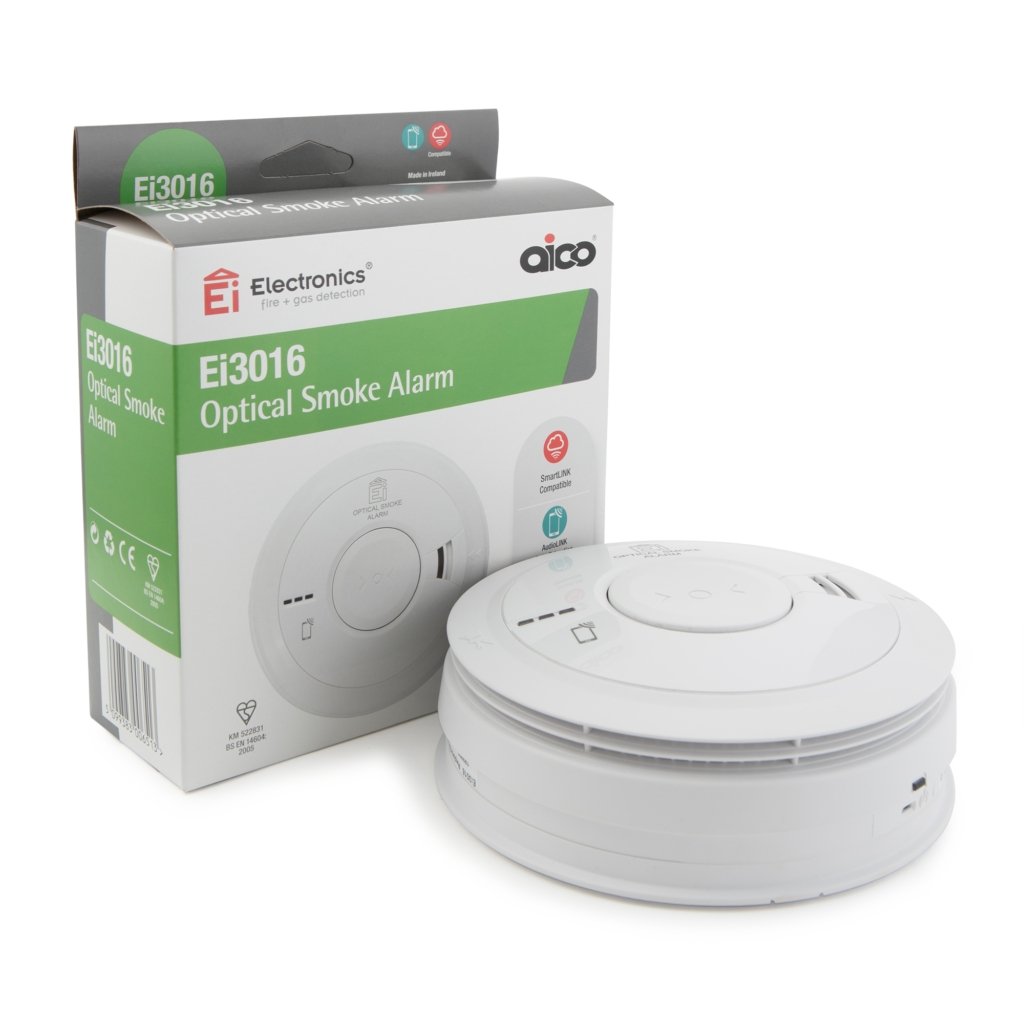 Aico Smoke:
At Fire Trade Supplies we are proud to stock and distribute a wide variety off Aico Optical smoke alarms. Aico are currently leading the marketing with their high-performance optical smoke alarms which is perfect for detecting slow, embering fires in residential/industrial areas. In addition, Aico have designed the smoke chambers on the Aico smoke alarms to come with nitrated insect screen and automatic dust compensation, all helping reduce the risk of false alarms for customers, coming as 230V AC Mains-Powered with Battery Backup for further reassurance for any customers needs.
With Instructions and easy to use technology the Aico smoke alarms are designed for a simplistic and efficient process which caters to all fire alarm knowledge/capabilities. The Aico smoke alarms range is a perfect choice for residential houses with the customer feeling assured the Aico smoke alarms will keep them self, and the minimal hassle that comes with this range of smoke alarms.
Key Features of the Aico Smoke Alarms:
Ability to be Interlinked via Wireless or when Hardwired.
The Aico smoke alarms are compliant with BS EN 14604: 2005. Standard
10-Year Sealed Tamperproof Lithium Integrated Battery
Test/Hush Button
Aico's Configured AudioLINK Data Extraction Technology
Easi-Fit Base
Your title
Use this text to share information about your brand with your customers.
Describe a product, share announcements, or welcome customers to your store.
Our products